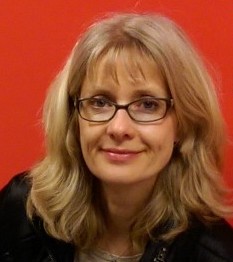 Hi there, I'm Chris!
I'm curious.
I read clinical studies and scientific papers for fun. I listen to podcasts with bio-hackers on how to optimize anything: health, fitness, nutrition, longevity, looks, personality (just kidding). Yup, I'm a geek.
Don't get me wrong: I may experiment with fasting, but I do like eating chocolate. A lot. And while I learn all about strength and flexibility exercises, I don't see anything wrong with curling up in an armchair with a good book (while eating chocolate: dark, rich, creamy ?) – there's a time and place for everything.
I'm fascinated by natural remedies: herbs, and supplements, and holistic health. Meditation, energy healing. I'm intensely curious, so I like to research things, and learn more. And then more. And then something else.
I'm a GenXer: the generation after the Baby Boomers, and before the Millenials. The ones who grew up playing Space Invaders and watching Star Trek ("to boldly go where no man has gone before…"), the Breakfast Club and Ferris Bueller's Day Off. The ones who grew up with video cassettes, and MTV, and Michael Jackson, grunge, and breakdance. The slacker generation that turned out to be quite entrepreneurial, and supposedly has found "work-life balance" in middle age. (Anyone else have a problem with the term middle age? The generic essay has pro-essay-writer suggested the non-specific essay writing. It just sounds so…on-the-couch-and-ready-to-retire.)
Well, I'm far from retiring, LOL. I'm mom to a teenage son (uncharted territory every day!) and I love nature and adventure travel. Check out my posts from my two-week jungle survival trip: being dropped off in the rainforest all by myself for a few days gave "fasting" a whole new meaning!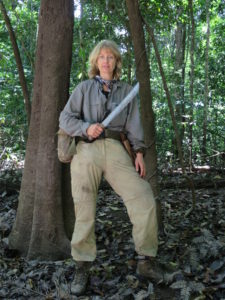 This blog is sort of a labor of love for me: it's all stuff I research and read about for fun (when I'm not in the jungle or playing baseball mom), so I figured I might as well make my experiences and test results useful to other people.
I would love to hear from you on what you liked and what you didn't, where you needed more information, and what other topics to cover. Drop me an email! And sign up below to be notified of new posts.
Interested?
I'll let you know when I have new insights to share, new test results, or completed experiments. I write infrequently, so you won't be inundated with emails. And you can unsubscribe at any time.