More research over the next few days. I try another brand. Bates actually has a women's size! (Most brands are men's sizes and they tell you to size down 1.5 size, or 2, or maybe 2.5 sizes, since even the men's is generously cut). So basically unhelpful since there is so much variation.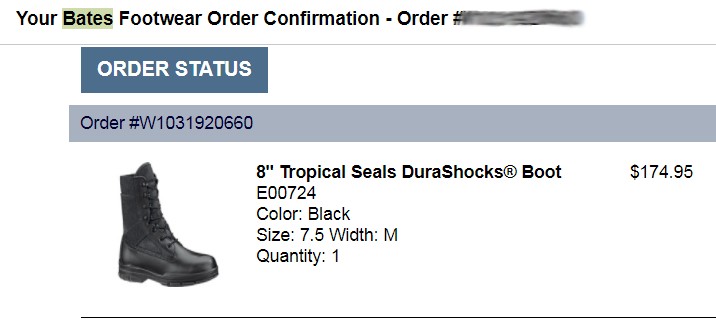 I order the women's size. It costs more than 4.5 times what we were told to spend. And I'll never wear it after this trip, I'm sure. But I also think that the boots are way more important than clothes or other gear. If the boots don't fit, I'll be miserable. Guaranteed. Painful hot spots, infected blisters, I can see it now.
What if they don't fit?
If the women's boots don't fit, I might make one more attempt and order men's hot weather (not jungle) boots: they have ventilation holes, but too high up for drainage. But at least no Gore Tex. Pretty much all hiking boots I see have Gore Tex. And if all else fails, I'm taking my own hiking boots; I figure broken in, comfortable boots that are wet and stay wet, are better than new uncomfortable boots that will also be wet and maybe dry a little sooner. Wet feet in both cases, but with the new boots also pretty much guaranteed blisters.
Click here to find the full list of posts: My Jungle Adventure